The Case of the WBENC Certificate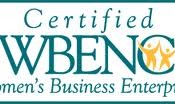 After our visit to the local grocery stores, the president, the equity guy and I headed back to the plant.  The three of us headed into the president's office and sat down around a little round table. They mentioned that they wished to discuss the next steps in our relationship. Then they laid it on me.  The private equity group wanted to form a new company and make me the president.  The plant would be the manufacturing arm of the company providing all materials, packaging, and distribution for the new company.  The hook was that the new company would be woman owned providing a possible break on slotting fees when placing new products in grocery stores.  I let out a heavy sigh.  I had already been a partner in a certified women owned company so I knew the ropes. I discussed that to  become a certified by the Women's Business Enterprise Council (WBENC) and become a registered  WBENC certificate carrying company, there were strict criteria that must be met.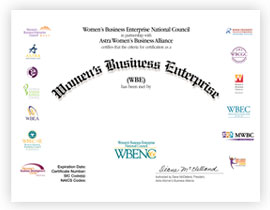 The duo, nodded their heads that they understood and if I could get them the criteria, they would draw up the paperwork for the new company and make it happen. I had my doubts from the start.  They didn't strike me as the kind of guys willing to comply with someone else's rules.  Driving home I was not thrilled about the idea of forming a new company and starting from scratch even with the backing of the manufacturing facility.  I was lured to the plant under the pretense that I was  going to be part of the main sales and marketing team. Then the old bait and switch. On the three hour drive home I wondered how this was going to work.
Share your thoughts, post a comment.