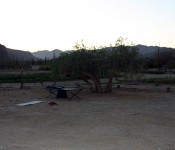 Rancho San Gregorio is nestled in a  canyon on the  western slope of the Peninsular Ranges within the Vizcaino Desert and the Valle de los Cirios, a designated biological reserve on the Baja California peninsula.   We drove from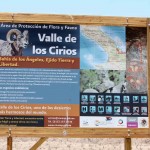 San Diego in  what seemed like an eternity packed like sardines into a van with too many people and too many bags, with food, water and supplies. The road was more than a little rough and after many hours of being cramped up and tossed about , the road eventually came to an end, and our destination was before us.
After the jubilation of being free from the confines of the van, a feeling of uneasiness washed over me as I tried to get a feel for the surroundings and wrap my mind around what I was doing here in the middle of nowhere, literally at the end of the road.
Read more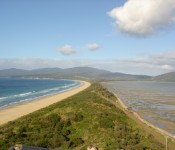 I still had that dull headache from dehydration and sleep deprivation when I boarded the afternoon flight to Launceston, Tasmania. We had arrived in Melbourne from Los Angeles one-day prior and even though I had the chance to swim off some of the kinks in my back from the long flight at the Balgownie Estate pool, the fog of jet lag made everything seem surreal. Just a couple of weeks prior to my departure if you had told me I would be travelling to Tasmania with Jack Hanna's Into the Wild film crew I would have thought you had lost your mind. Read more