Despicable He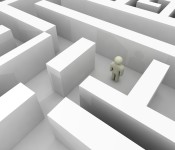 I was forced to spend a disproportionate amount of time with my shadow and unfortunately the bulk of that time involved being held in captivity inside an automobile.  After leaving Asheville without seeing the Biltmore Estate at Christmas, we were heading to Charlotte. Desperate to make some conversation, I ask my shadow what products he saw of interest while doing store checks in the two days he had been in the Carolinas. Turns out, he didn't even visit one store. Ok, dead silence once again.  I ask if we can go through a restaurant drive thru so that I can get a cup of coffee.  He tells me no, because he doesn't want one at the moment. What a jackass, seriously. Who behaves like this?
Now my shadow has to drive, I don't know why, maybe because he  thinks he is a man?  I gave up trying to understand his way of thinking, it would be just too spooky if I started to understand his motives.  He just always drives, but he has the worst sense of direction of anyone I have ever been around. He could turn a five minute drive into a ninety minute wild goose chase.  Previous trips with him forced me to buy a TomTom GPS system.  It didn't help.  He kept saying he knew more than the TomTom.  Of course he did. He would even argue with the TomTom.  I would hear the TomTom direct "ahead turn right" and he would say no I think it is left.
Because of his idiocy we drive in circles for over two hours. We end up somehow behind the Charlotte Douglas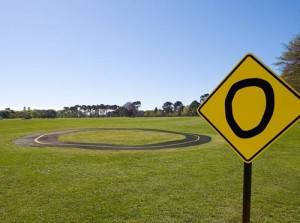 Airport on some type of access road where there are "NO ACCESS" signs posted.  He drives through anyway. After he somehow manages to find his way back onto the public road, without being arrested, we end up across the street from our hotel where we started  three hours earlier.
He decides to pull over and eat dinner at the  same chain restaurant where he refused to eat dinner earlier that same year, I mean evening. We still have not visited one grocery store. He tells me that he and I don't get along because he likes to eat.  I like to eat too, just not with him.  We discuss ad nauseum the appointment schedule for the next day. Man, is he a slow learner.
I tell him I am going ask the waitress if she knows where the closest Harris Teeter store is located. He comments.
"Look at her.  She is not going to know where a Harris Teeter is located.  She probably doesn't know what Harris Teeter is." He sits back arrogantly perusing the menu.
I find myself giving him the dachshund squint*,  wondering why he would say such a thing.  Was it because, she was female, because she was African American, because she was young or because she was a waitress? Or perhaps it was all of the above.  He is really despicable in so many ways.
The waitress returns.  I ask her anyway.  Not only did she know where the closest Harris Teeter was located, she drew us a map on the back of a napkin. Take that you racist, women hating, old geezer, that should cover it.  Are you enjoying that crow sandwich?
The waitress's map proved accurate as we found the Harris Teeter and I walked the store looking at the different categories.  I picked up some yogurt, a couple bottles of water, some fruit and a Scharffen Berger chocolate bar I planned to take home to Paul.  As I head to the checkout line, my shadow tells me he is going to the car since I am wasting so much of his time buying these items.  I am thinking would screw you be an inappropriate response, but I say nothing.
Riding along my mind starts to imagine cutting him up into little pieces and burying him between North and South Carolina.  A body trail from Food Lion to Lowes, Ingles to Harris Teeter. I catch myself thinking these sinister thoughts, and I get a little scared. What is happening to me?
Am I allowing Despicable He to change me into Despicable Me?
We check into the hotel, he says let's meet at 6:00 am for breakfast to discuss the meetings.  I tell him we are meeting at the broker's office at 10:00 am and that their office is less than five minutes away.  Well, if a normal person is driving anyway. He says no, 6:00 am so that we can work on a few things.  "Dude whatever" I mumble as I go to my room and once again feel myself plotting his demise. Did I say "Dude, whatever?"
I look into the mirror to see if I recognize myself.
*The dachshund squint was the warning sign our dogs gave us when they had reached their limit. They showed great restraint not biting us when their instinct was telling them to go ahead and chomp!   Dogs are really amazing beings aren't they?
Share your thoughts, post a comment.